Title: Father of the Brat
Author: Nicole
Chapter: 4/?
Pairings: S/B, W/O, X/A, and mentions of Dawn/Connor
Rating: NC-17
Warnings: None that I can think of, unless you count the rating.
Summary: Journalist William 'Spike' Giles is a bachelor who comes and goes as he pleases. The last thing he expects is to find social worker Buffy Summers on his doorstep. Now he's got to deal with the fact that he's a father and that he and Buffy know each other from years before. Only this time around he's attracted to her and he's got a daughter who can help...
Disclaimer: The characters aren't mine, they belong to Joss Whedon. Also, the general idea of this story were inspired by a book with the same title (the title fit so well, I just had to keep it!).
Author's Note: And as promised, chapter four is now posted! Dawn has officially entered the story folks. Enjoy and feedback is always welcome!
Previous chapters can be found here.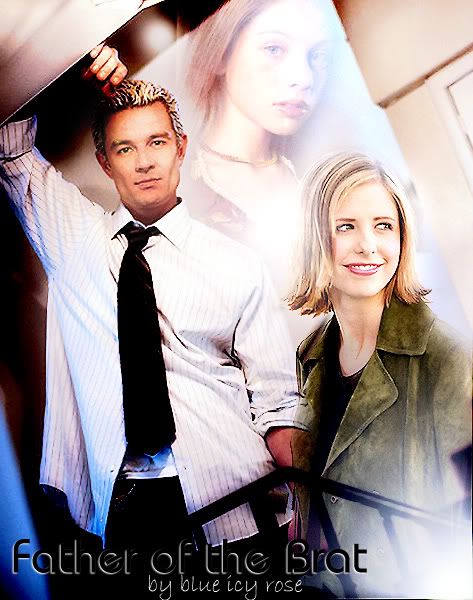 ( Chapter 4 )