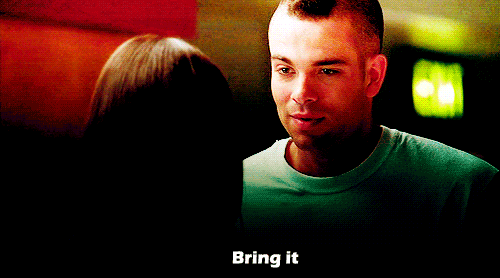 You're going to find various types of fic on this list - shippy (ha, that word just makes me giggle) and gen. And while I'm a Puckleberry shipper, you'll find other ships on here too, don't worry! I'll mention what couple(s) are in the fic so if you're really flat out against reading a pairing, you won't have to.
List will be done in the usual way - a bit from the fic and some thoughts on it and, this time, the pairings.
Anyway, hope you guys have fun checking some of these out!
( Fic Rec Time! )
Okay, I'm stopping for now but I didn't get even remotely close to all the fics I wanted to put on here. Oh well, I guess that means you guys get another list! Especially since I think a good portion of this list was gen actually. That's surprising. But I just realized I have a ton of those saved up along with the shippy fics that I've got saved so I guess that works out.
Hope you have fun with these!